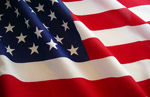 Military Discount Click Here
When fresh eggs are needed for the kitchen, what could be better than going out to the back yard and collecting them, courtesy of home-bred chickens? Food simply doesn't come any fresher, and the good news is that keeping two or three chickens is quite easy. They don''t require farmland or much special equipment, and today's modern chicken houses such as The Premium Plus Chick-N-Barn, Ckick-N-Villa, and other Premium Plus models by Ware Mfg. are designed so that anyone with even a little backyard space can keep chickens.
Keeping pet Chickens in your backyard is fun and rewarding. We feature a selection of Chicken Barns, Hutches, Yards and Runs by Ware Mfg. to keep your flock safe and snug. We also stock books, incubators, feeders, water fonts and other accessories for your feathered friends.
Check Out Our NEW FLAT RATE SHIPPING on selected items