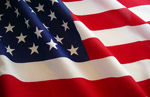 Military Discount Click Here
In order to keep our prices low Critter-Cages.Com charges actual UPS rates on all shipments. If your order includes items that are oversize, over weight or marked **must ship motor freight** (some sizes of rolled wire mesh) we will contact you with the shipping costs before your order is shipped.
Please note wire shipments to California may require manual shipping calculation as most wire sizes are NOT stocked in our Ca, warehouse (they will be shipped via UPS ground from our Az. warehouse).